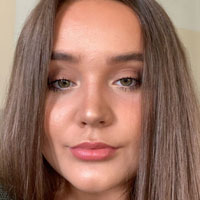 Apprenticeship: Business Administration Level 3
Job title: Business Administration Apprentice
Department: Department of Clinical Neurosciences
Training provider: Cambridge Regional College
Why did you choose an apprenticeship?
I chose to do an apprenticeship because I really wanted to start my career, and I decided an apprenticeship was the best thing for that. I also never really enjoyed schoolwork or exams (I was much more of a physical learner), so I felt that an apprenticeship would be perfect for that. As you learn so much on the job, it makes all the paperwork easier as you have already learnt the answers!
What was your experience of the apprenticeship and training provider?
I had such a good experience throughout my apprenticeship, even though 90% of it was throughout a global pandemic and during lockdowns! My Manager and the team I work with have been amazing all throughout it, and were a great support network. My college tutor was also amazing. She would call me once a month and we would start the calls with a general well-being catch up, before we began the unit/assessment for that month.
What went well?
I think the units went well, as I was able to complete them each month with not too much difficulty. Overall, I think that my whole apprenticeship went very well. I was even able to complete it 2 months early.
What did you learn?
I have learnt so much throughout my apprenticeship. It has really helped me grow into a young, mature adult. I have learnt a lot about my job role and my day to day duties. Also, I have learnt a lot about business which is not related to my job, but which will be useful in the future for me.
What next?
I am hoping to stay at my current work place, where I have just completed my apprenticeship. I really enjoy working here and hope to be able to continue in the role and put all that I have learnt into practice. In the future, I would like to stay within HR, but if I do want to switch jobs then I will be able to, as my qualification can be used within many jobs.
"I have thoroughly enjoyed myself throughout my apprenticeship experience! I would recommend an apprenticeship to anyone who is a bit unsure on what to do/what career path to take. The University of Cambridge is a fantastic employer, and have a superb apprenticeship programme."
From Molly's line manager:
Molly has completely immersed herself in this apprenticeship and has clearly enjoyed her time with us, even completing it early! This apprenticeship was not as straightforward as usual due to the pandemic with about 90% of work all being done remotely from home. We worked together closely to ensure everything ran smoothly, and Molly overcame any obstacles that came her way and has done extremely well learning processes and procedures in the Department. Molly always kept a positive outlook on work and her happy, can-do, helpful attitude does not go un-noticed.
Her assistance during this time has been amazing and I feel lucky to have her on the team.  Molly has grown as an administrator and learnt so much that I am confident that wherever she may go to next will only benefit from having her on their team."