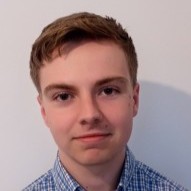 Apprenticeship: Network Engineer Level 4
Job title: Network Technician
Department: University Information Services
Training provider: Firebrand
Why did you choose an apprenticeship?
I had gone down the University applications route initially but soon decided that it was not right for me. The whole process, lifestyle and financial impact just didn't appeal to me and I wanted to go straight into the workplace.
I spent a lot of time looking for apprenticeships/jobs at a variety of levels and in a variety of fields.
I found this apprenticeship which stood out to me as a particular interest area and decided to apply.
It appealed to me because it would mean I was able to specialise in networking and learn from the ground-up.
What was your experience of the apprenticeship and training provider?
Apprenticeship allocated mentor who frequently reviewed learning progress and was easily and quickly contactable.
Training and exams were delivered extremely efficiently, and the week-long residential courses worked very well for me.
Projects and training were relevant to the job role.
What went well?
Training was excellent and I was able to pass all the exams first time.
They provided good support towards the endpoint assessment providing advice when going into the synoptic project and interview.
Passed the apprenticeship with a distinction grade.
Lots of support available from various groups/individuals within UIS.
Practical experience and exposure in the workplace to enforce learning.
What did you learn?
Basic networking concepts from the ground-up.
Skills in communication and being in a workplace environment.
Studying and preparing for IT exams.
Proving technical support to people with varying knowledge and experience levels.
What next?
I want to keep learning new technologies and concepts as the IT and networking industry moves forward to deal with the increasing importance.
Continue to develop a portfolio of technical qualifications to support my experience.
"I have no regrets about deciding to do an apprenticeship. I think there are a lot of young people out there now who are in a similar situation as I was 2 years ago and I would advise anyone who is unsure about where to go next to seriously consider an apprenticeship. There are so many out there in all sorts of different roles and it is a way to get qualifications whilst gaining invaluable professional and personal experience. All of this without the dreaded student debt!"