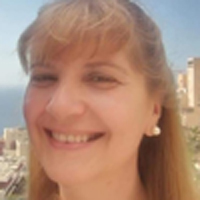 Apprenticeship: Associate Project Manager Level 4
Job title: Librarian
Department: Materials Science and Metallurgy
Training provider: Provek
Why did you choose to do an Apprenticeship?
I decided to do the apprenticeship because gaining the PMQ qualification would ensure that I had the correct, methodical understanding of how to run and manage projects. It would also give me an in-depth knowledge of the correct procedures and requirements in order to undertake my own projects and lead them.
What was your experience of the apprenticeship and your training provider?
The provider was excellent and the teachers were truly inspiring. The Apprenticeship, combined with my daily work (I'll be really honest here!) was hard work. It was worth it, though.
What went well?
The maths qualification was an added bonus as well as having the knowledge of writing essays on the projects I have undertaken, as I had not written essays since graduating back in 1993.
What have you learnt?
The main point learnt was that learning (for me personally) is not a thing of the past. It's something I will keep on doing into the future. This whole experience has given me more confidence in my abilities.
What next?
A well earned rest!! Looking to the future, I will have to see what else there is that I am interested in that I could take up. Doing another degree (but this time in Project management) is an option as this apprenticeship would count as my first year.
"Keep on learning!"